BRANDCARE - YOUR BRAND IS OUR BUSINESS
Signage Installation & Maintenance
Brandcare are a network of signage professionals responsible for all onsite activities such as signage installation and signage maintenance. Dedicated to ensuring your brand's integrity, we operate Australia-wide and throughout the Asia Pacific Region.
Maintaining Brand Integrity
Our highly skilled technicians manage on-site surveying, installation and site maintenance.
A division of 

Albert Smith Signs – Innovations in Identity
For more than 70 years,
Albert Smith Signs
the flagship division of the Albert Smith Group has been designing and delivering
business signage
across Australia & the Asia Pacific.
Albert Smith Group is a global leader in the signage design, manufacturing, installation and maintenance of identity and signage products for the world's foremost brands.
WHAT CUSTOMERS HAVE TO SAY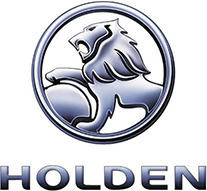 "Just wanted to share my sincere thanks for the level of customer service ASG has provided at our Armidale dealership . I'd have to say it's been the most comprehensive and swiftest response I've experienced in my time. Much appreciated"
Ross Flanagan, Holden Dealer Organisation Manager